Everything You Need From A Defensive Driving Course
Exactly what Rye drivers need from their New York DMV Approved Defensive Driving program:
Reduce Points from Your driving record
New York DMV Approved, Sponsoring Agency #029
10% price of insuring a vehicle Discount
No final Required!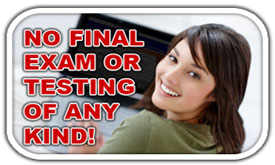 Online Rye Defensive Driving
The Point and Insurance Reduction Program was designed by the NYS DMV to aid drivers in reducing traffic fine points and decrease their auto insurance premiums. Successful completion of this defensive driving course enables you to a mandatory 10% reduction on your automobile's liability, no-fault and collision insurance rates. The insurance reduction is good for 36 months (3 years) and is renewable every 3 years by completing the course again. The NYS DMV allows motorists who were issued points on their drivers record within the past 18 months to reduce up to 4 (four) points off their driving record by successfully finishing this defensive driving class.
Can I Login And Logout Of My Course?
You may take the class in as many sessions as needed, but you have to take the class within THIRTY (30) days of registering. You can login and log out as you need with the username and password you setup during registration. Your data will be saved along the way!
Rye Defensive Driving Without The Paperwork
One of the many rewards of OnlinePointReduction.com's ticket school programs is that you will save paper. Besides the headaches that come with filing, mailing, and faxing paperwork, the use of paper is taxing on the environment. With internet defensive driving in Rye, there is no final exam to take and no manuals to print out or paperwork to mail in to us. Now that's a program that environmentalists will prefer!

Live Support To Help You Along The Way
We are happy to provide Rye customers with friendly and patient customer service reps who are understanding to your needs. We know that choosing a defensive driving course may be a foreign experience for you and we want to make it as trouble-free as possible. Call us toll-free at 800-691-5014 or send us an email at info@trafficschool.com.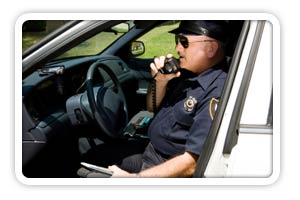 Point Reduction And Insurance Rates Discount Program
OnlinePointReduction.com, in conjunction with The American Safety Council, presents a Rye Defensive Driving program approved by the NYS DMV. Upon finishing of our IPIRP, customers obtain a minimum of a 4 (four) point-reduction on their New York operator's record. In addition, a mandatory minimum 10% car insurance discount will be earned if the program is completed by the principal operator of the vehicle being insured.
Rye Defensive Driving For $24.95
Our all inclusive price for your Rye Defensive Driving course is only $24.95! This course price covers everything demanded by the New York State DMV to get your insurance expense discount and have points reduced from your record. There are no hidden costs. If you find a cheaper price elsewhere, you can expect hidden costs for your Completion Certificate handling and processing that will increase your course price.
How Long Does The Program Take?
Any Rye defensive driving course that is an approved IPIRP by the NY Department of Motor Vehicles must meet minimum timing requirements. Currently, NYS law states that any IPIRP, online or classroom, must involve at least 5-hrs and 20 minutes of instruction time.