Online Rochester Defensive Driving
It's the complete New York Defensive Driving answer. You get a New York DMV approved program sponsored by Agency #29, a great traffic safety school course, up to four points reduced, and your vehicle insurance discount.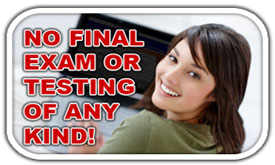 Rochester Defensive Driving
The Point and Insurance Reduction Program was designed by the New York DMV to aid drivers in reducing traffic fine points and decrease their rate of insuring an automobile. Successful completion of this defensive driving course enables you to a mandatory 10% reduction on your automobile's liability, no-fault and collision insurance rates. The insurance reduction is good for 36 months (3 years) and is renewable every 3 years by completing the course again. The New York DMV permits motorists who were issued points on their driver record within the past 18 months to reduce up to 4 points off their driving record by successfully finishing this defensive driving course.
Help And Frequently Asked Questions
We are happy to provide Rochester customers with friendly and patient customer service reps who are understanding to your needs. We know that choosing a defensive driving course may be a foreign experience for you and we want to make it as simple as possible. Call us toll-free at 800-691-5014 or send us an email at info@trafficschool.com.
Defensive Driving You Can Count On
Receive An Auto Insurance Reduction Of 10% In The Base Rate Of Liability, No-fault & Collision Rate Of Insuring An Automobile
Mandatory Insurance Reduction Good For 3 Years!
Take The Web Course 100% From Anywhere

Class Cost For Defensive Driving In Rochester
Our on line PIRP course is offered at the great low price of $24.95. You get everything you need for your 10% insurance discount, points reduced from your motor vehicle operator record, and there's no final exam to take! In addition, your program fee covers the course, your Certificate of Completion and the automatic reporting of your fulfillment to the NYSDMV.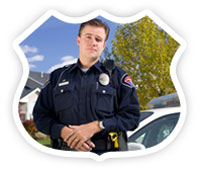 The Environmentally Friendly Defensive Driving Choice
One of the many rewards of OnlinePointReduction.com's trafficschool classes is that you will save paper. Besides the problems that come with filing, mailing, and faxing paperwork, the use of paper is taxing on the environment. With online defensive driving in Rochester, there is no final to take and no manuals to print out or paperwork to mail in to us. Now that's a class that environmentalists will like!
What We Strive To Do
Offering high quality programs at less expensive prices - that's only part of the OnlinePointReduction.com Defensive Driving Mission. We strive to provide trafficschool programs that you can rely on to make you a more capable and more cautious driver in Rochester.
How Long Does Rochester Defensive Driving Program Take?
Your PIRP will last at least 320 minutes in length. State defensive driving law requires that all approved defensive driving classes be a bare minimum of 320 minutes long. OnlinePointReduction.com abides by this time requirement, thus ensuring that you get a NY State DMV approved course and will be eligible for your auto insurance premiums discount and point reduction benefits.