The Complete Defensive Driving Course
Get all you need in Pearl River to finish your defensive driving requirement and earn your point reduction eligibility and insurance discount privileges.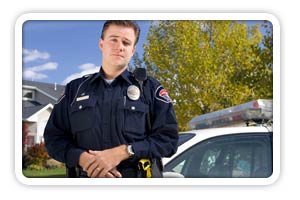 New York DMV Approved Defensive Driving
The Point and Insurance Reduction Program was designed by the New York State DMV to aid drivers in reducing traffic ticket points and decrease their rate of insuring an automobile. Successful completion of this defensive driving program enables you to a mandatory 10% reduction on your car's liability, no-fault and collision insurance rates. The insurance reduction is good for 36 months (3 years) and is renewable every 3 years by completing the program again. The New York State DMV lets motorists who got points on their driving record within the past 18 months to reduce up to four (4) points off their driving record by successfully finishing this defensive driving course.
Point Reduction And Automobile Insurance Discount Course
OnlinePointReduction.com, in conjunction with The American Safety Council, provides a Pearl River Defensive Driving class approved by the NYDMV. Upon conclusion of our Point and Insurance Reduction Program, students receive a minimum of a 4 point-reduction on their New York motor vehicle operator record. In addition, a mandatory minimum 10% car insurance discount will be earned if the class is completed by the principal operator of the vehicle being insured.
Course Cost For Defensive Driving In Pearl River
Our all inclusive cost for your Pearl River Defensive Driving course is only $24.95! This program cost covers everything necessitated by the NYDMV to get your insurance rates discount and have points reduced from your motor vehicle operator record. There are no hidden costs. If you find a cheaper price elsewhere, you can expect hidden costs for your Completion Documentation handling and processing that will increase your course cost.

Going Green In Pearl River
Another one of the benefits of our on line defensive driving program in Pearl River is that there is no excess paper-waste. There are no written tests to take, no NYDMV forms to mail in, and no paper traffic school workbooks to print out. All you require is totally on line... Now that's an eco-friendly defensive driving program Pearl River residents can rely on!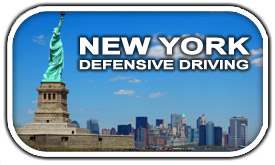 Making Payment For Your Pearl River Program
Our defensive driving program isn't the only painless aspect of what OnlinePointReduction.com has to offer. We also make paying for your program a cinch! You can pay on the internet or call in to make payment, it's that painless!
Do I Have To Take My IPIRP All At Once?
In a hurry to finish your Pearl River Defensive Driving requirement? Then you can go at your own speed and complete the class in a single sitting. Or take your time and split the course into multiple sessions, doing a little here, a little there. We save your work as you go. It's that trouble-free and convenient!
Top-rate Pearl River Defensive Driving
The Program Can Be Accessed From Anywhere With A Pc Or Mac On The Web 24/7
Mandatory Insurance Reduction Good For 3 Years!
Reduce Points On Your Driving Record For Any Four Points You Received Over The Past 18 Months