Defensive Driving In Montgomery County
It's the complete New York Defensive Driving answer. You get a New York DMV approved course sponsored by Agency #29, a great traffic school class, up to 4 points reduced, and your vehicle insurance discount.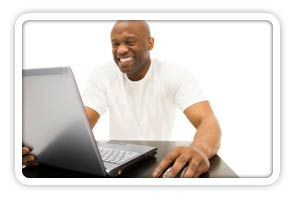 Online Montgomery County Defensive Driving
The Internet Point and Insurance Reduction Program was designed by the NY DMV to aid drivers in reducing traffic fine points and decrease their insurance rates. Successful completion of this defensive driving class enables you to a mandatory 10% reduction on your car/truck's liability, no-fault and collision insurance rates. The insurance reduction is good for 36 months (3 years) and is renewable every 3 years by completing the class again. The NY DMV permits motorists who got points on their DMV record within the past 18 months to reduce up to four points off their driving record by successfully finishing this defensive driving program.
We Make It Easy
Our defensive driving course isn't the only effortless aspect of what OnlinePointReduction.com has to offer. We also make paying for your course a cinch! You can pay online or call in to make payment, it's that effortless!
On-line Defensive Driving For Point Reduction And Lower Insurance Premiums
When you partake in OnlinePointReduction.com's Montgomery County Defensive Driving course, you become eligible to reduce as many as 4 points from your Montgomery County operator's record. The NYS DMV will automatically receive notice of your point reduction eligibility and you will also qualify for a mandatory 10% price of insuring a vehicle discount. Point reduction only works for applicable traffic violations that happened within eighteen months of your course completion date. Defensive driving for point reduction, in Montgomery County, cannot be used to reduce points you receive from traffic violations you may receive in the future.

Help You Can Count On
You are our valued customer and at OnlinePointReduction.com, we are here to listen with any problems you may have along the way. You can contact us over the phone or using email and one of our customer representatives members will be available to answer your questions.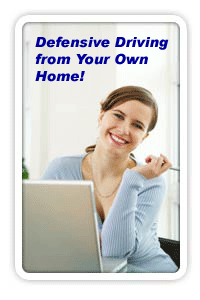 No Need To File Any Paperwork
One of the many rewards of OnlinePointReduction.com's traffic safety school courses is that you will save paper. Besides the hassle that come with filing, mailing, and faxing paperwork, the use of paper is taxing on the environment. With internet defensive driving in Montgomery County, there is no final examination to take and no manuals to print out or paperwork to mail in to us. Now that's a course that environmentalists will prefer!
What We Strive To Do
At OnlinePointReduction.com, we are dedicated to proving our patrons with the most interactive, education, and cost friendly traffic safety courses in Montgomery County. We are here to help Montgomery County drivers satisfy their defensive driving requirements without difficulty.
Your Complete Defensive Driving Solution In Montgomery County
Absolutely No Final To Take Or Pass!
Mandatory Insurance Reduction Good For 3 Years!
No Classroom Attendance Required