On-line Defensive Driving In Livingston County
Exactly what Livingston County drivers need from their NY DMV Approved Defensive Driving program:
Reduce points from your drivers record
NY DMV approved, Sponsoring Agency #029
10% cost of insuring a car discount
No final required!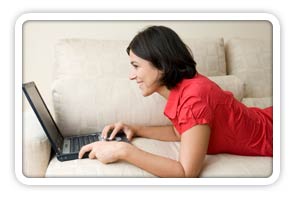 Livingston County Defensive Driving
OnlinePointReduction.com's Livingston County Defensive Driving Course was designed to teach you safe driving techniques and the skills required to reduce the risks Livingston County drivers face while on the road. New York traffic laws are also taught to help you employ these driving techniques to prevent traffic collisions and traffic fines in the future.
How Long Does Defensive Driving Take?
Any Livingston County defensive driving course that is an approved Internet Point and Insurance Reduction Program by the New York DMV must meet minimum timing requirements. Currently, NYS law states that any Internet Point and Insurance Reduction Program, online or classroom, must involve at least 320 minutes (5.33 Hours) of instruction time.
Defensive Driving On-line For Livingston County Residents
When you finish an I-PIRP class, you get the same full benefits of taking a classroom PIRP class. Drivers can reduce their driver violation point total by a maximum of four points, and they can save ten (10) percent on their auto liability and collision insurance premiums.

Multiple Payment Methods For Livingston County Residents
Our defensive driving course isn't the only painless aspect of what OnlinePointReduction.com has to offer. We also make paying for your course a cinch! You can pay online or call in to make payment, it's that painless!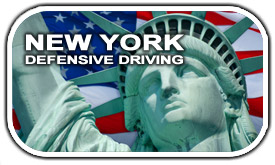 The Best Defensive Driving
The Program Can Be Accessed From Anywhere With A Pc Or Mac On Line 24/7
Sharpen Your NYS Defensive Driver Skills And Become A Safer Driver
Receive An Car/truck Insurance Reduction Of 10% In The Base Rate Of Liability, No-fault & Collision Auto Insurance
Our Defensive Driving Promise
Our Livingston County defensive-driving programs are developed to help you meet all of your New York Department of Motor Vehicles needs. Whether you are looking to reduce points on your driving record or to keep your auto insurance from getting higher, OnlinePointReduction.com is committed to you!
Livingston County Defensive Driving For $24.95
Get everything you need for your 10% NY insurance rates savings and 4 point reduction on your NY State DMV driving record - and it only costs $24.95, Including your Completion Certificate and live support!