Internet Defensive Driving In Johnson City
It's the complete New York Defensive Driving answer. You get a NYS DMV approved class sponsored by Agency #29, a great trafficschool class, up to 4 points reduced, and your car/truck insurance discount.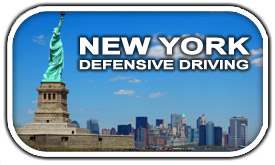 Online Johnson City Defensive Driving
Completion of this NY Department of Motor Vehicles approved PIRP Defensive Driving course provides a 3-year, 10% reduction off of your auto insurance premiums. The complete course is available entirely on line. You can go at your pace and there is NO CLASSROOM ATTENDANCE REQUIRED. This course also allows you to reduce up to 4 (four) points on your driving record. In addition, there are NEVER ANY HIDDEN FEES with our program. Your course fee covers the course, your Certificate of Completion and the electronic reporting of your successful completion of the course to the NY Department of Motor Vehicles. So what are you waiting for, get it all when you get started today!
We Are Happy To Help You Out
We are happy to provide Johnson City customers with friendly and patient customer service reps who are understanding to your needs. We know that taking a defensive driving course may be a foreign experience for you and we want to make it as effortless as possible. Call us toll-free at 800-691-5014 or send us an email at info@trafficschool.com.
Johnson City Defensive Driving Without The Classroom
The popularity of the Internet has revolutionized many industries, including the way leaders of the ticket school industry offer their defensive driving courses. At OnlinePointReduction.com, we supply online defensive driving courses for all of New York that allow students to skip the traditional sit-down office classroom in favor of taking a paperless course from any place. Not only is on-line defensive driving more convenient for Johnson City drivers, it saves paper and cuts down on unnecessary waste of our precious natural resources.

Reduce Points And Get An Insurance Discount With Onlinepointreduction.com
When you complete an I-PIRP program, you get the same full benefits of doing a classroom PIRP program. Drivers can reduce their driver violation point total by a maximum of four points, and they can save 10 percent on their car liability and collision insurance premiums.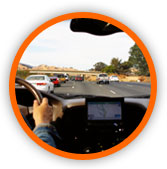 Point And Insurance Reduction Program - Work Saved As You Go
In a hurry to finish your Johnson City Defensive Driving requirement? Then you can go at your own speed and do the course in a single sitting. Or take your time and split the program into multiple sessions, doing a little here, a little there. We save your work as you go. It's that simple and flexible!
Pay The Way You Choose To
Whether you prefer to make payment for your course with a credit card online, over the phone, or by mailing it in - we've got you covered! We accept MasterCard, American Express, Visa, and Discover.
Defensive Driving You Can Count On
New York DMV Approved, Sponsoring Agency #029
The Course Can Be Accessed From Anywhere With A Pc Or Mac On The Web 24/7
Obtain An Car/truck Insurance Reduction Of 10% In The Base Rate Of Liability, No-fault & Collision Insurance Expense